Moderator: JR Moderator
Skipshooter

Posts: 288
Joined: Sunday, 27 November 2016, 8:53 AM
Name: Edward
Cell Phone: 615-967-1568
On a cobra 29 classic what do you turn to adjust the meter on the radio. I have done this before but I forget.
---
---
Moderator

Posts: 7382
Joined: Saturday, 12 June 2010, 19:05 PM
Logged in via: iPhone
Radio: Uniden Washington
Antenna: Avanti Sigma II
Name: Greg
Location: Baltimore, MD
Contact:
VR-2 is for receive and VR-5 transmit power.

3's

Greg
"321, the Middle of Maryland"
23 AM "WORLD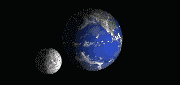 WIDE" 38 LSB
Strong Supporter of America's Original Homeland Security Act
The Second Amendment
Official Moderator - CBRT Complaint Department
Base
Uniden Washington
Mobile
Texas Ranger TR-696FD1C
Handheld
Maxon HCB-40WX
Antennas
Avanti Sigma II
Hustler 102" SS Whip and Hustler Ball Mount
---
Skipshooter

Posts: 288
Joined: Sunday, 27 November 2016, 8:53 AM
Name: Edward
Cell Phone: 615-967-1568
ok know will that adjust my meter on the radio cause I rebuilt a tram titan radio I put a cobra 29 in it and I'm using the original in the tram I want to set it with my dosey so it will be close.
---
Skipshooter

Posts: 288
Joined: Sunday, 27 November 2016, 8:53 AM
Name: Edward
Cell Phone: 615-967-1568
---
---
Who is online
Users browsing this forum: No registered users and 7 guests