One of the pushpins came broke on my old Pentium LGA 775 Dual Core cooler that I recently swapped onto a Pentium D. While the swap sounds like a step backwards, it was because I wanted the taller copper core D cooler on my Dual Core in the Linux machine.
Anyhoo, I decided to play with the spare parts and use nuts and bolts with some neoprene washers and nylon spacers, while documenting the fun.
System specs;
ASUS P5P800-VM Motherboard
+3.2Ghz Pentium D
2x1Gb Supertalent DDR400 + 2x1Gb Corsair DDR400
Linux Mint 17 XFCE
Side by side of "good" and broken pins.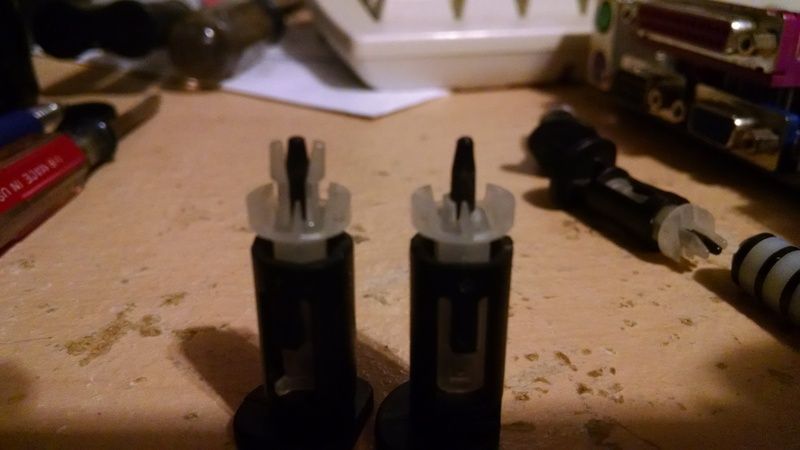 The pins can be separated by turning the black half to the locked position and lifting the tab with a small screw driver.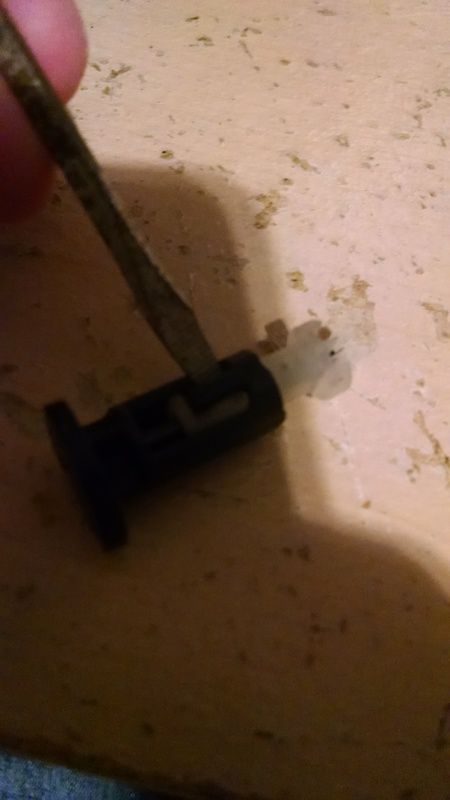 Hardware:
5/32 (#8) machine screws x4
5/32 flat washers x4
5/32 nuts x4
5/32 thick nylon washers x4
5/32 neoprene washers x4
Screws and neoprene washers in place
Nylon spacers in place to allow tightening of screws without over-stressing the board.
Cooler mounted.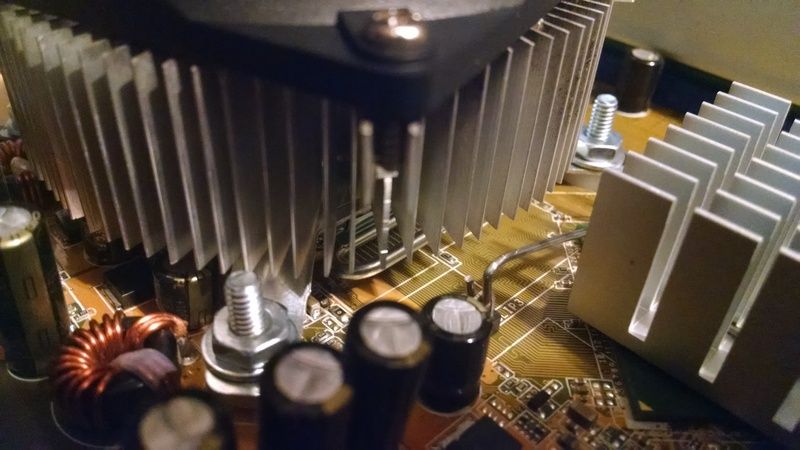 [youtube]//
www.youtube.com/watch?v=tZYi8t5DYc4&feature=youtu.be
[/youtube]